Meeting the needs of those with intellectual and developmental disabilities
Providing care with a high level of coordinated teamwork
Intermediate Care Facilities (ICF) and facilities for the Intellectually and Developmentally Disabled (IDD) are licensed health facilities that provide 24-hour residential care. These facilities require the expertise and support of skilled and compassionate pharmacists and technicians.
ICF and IDD facilities are specialized healthcare settings that provide personal care to patients. ICFs offer comprehensive and intermediate level care to individuals who require medical and nursing supervision but do not require inpatient hospital level care. IDD facilities are residential settings designed to provide support and care for individuals with intellectual or developmental disabilities, including many severe, chronic conditions that are due to mental or physical impairments.
The range of services and medications can vary significantly at ICF and IDD facilities — that's why your partner pharmacy team is critically important. At Lifemed, our staff is trained to work collaboratively with onsite teams at ICF and IDD facilities and understand the medication requirements of all patients.
ICFs provide long-term care and cater to patients who may have chronic conditions or illness. IDDs provide services tailored to meet the unique and individual needs of their residents, including personalized care plans, assistance with daily living activities, behavioral support, therapy services, and educational and recreational programs. Providing comprehensive pharmacy support with compassion and safe patient care is our No. 1 priority.
By partnering with Lifemed, ICFs and IDD facilities can provide patients with reliable and timely access to medications — all within the guidelines and compliance of Title 22. Our team of local pharmacists is readily available 24/7, allowing for closer monitoring of medication regimens and potential drug interactions. We are committed to achieving optimal patient safety and better health outcomes.
Providing licensed and trained medication management teams
Working collaboratively to provide compassionate care
Lifemed's staff is trained to work collaboratively to provide compassionate care, fostering a sense of community and ensuring the safety and comfort of residents at IDD facilities. Our licensed and trained medication management teams provide comprehensive services to communities serving individuals with intellectual and developmental disabilities.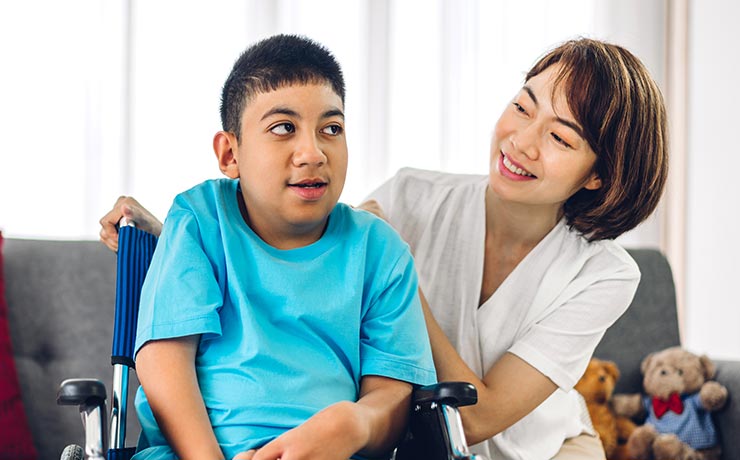 Your community partner in service and care
We want to hear from you. Get in touch and schedule a consultation today.
Contact Us