Working proactively to keep you in compliance.
Our reliable team of local, licensed pharmacists is available to handle all the details of your pharmacy needs, so you can focus on giving quality care to residents and patients.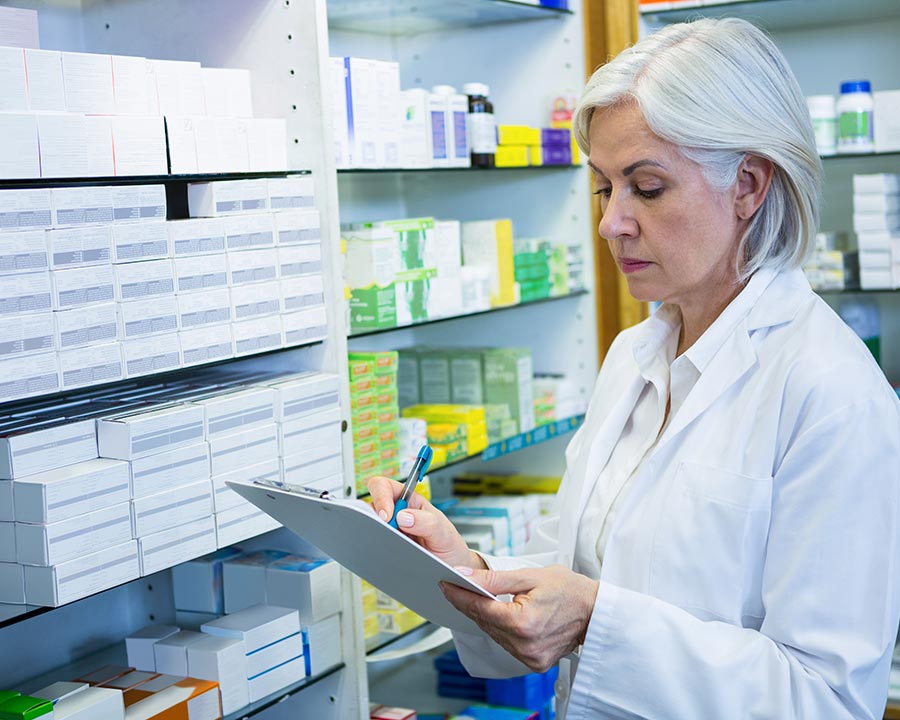 Our Services
Providing you with trustworthy, reliable service that's customized to your individual facility or community needs.
Emergency & First Dose
Lifemed's (E-Kit) and first dose system enhances safety for patients in a variety of inpatient settings. E-Kits are fully stocked with supplies to keep facilities in compliance and avoid red tags, while improving medication inventory levels and expiration control. Our pharmacists understand all relevant state and federal regulations and will work together with your staff to address specific areas of concern and improve operational efficiencies.
Responsive Customer Service
As a locally-owned, locally-managed company, Lifemed is able to offer convenient, onsite service. Lifemed pharmacists are equipped with a deep understanding of your unique needs, and they can provide you with a program that meets all educational and regulatory concerns. We'll come directly to your site to administer medications to residents.
Electronic Ordering and EHR Integration
Lifemed makes managing pharmacy activities convenient for your staff. Our streamlined electronic ordering system with EHR integration is designed with an interface that addresses both clinical and administrative staff needs, so you can spend less time working in complicated systems and more time focusing on resident care. EHR Integration ensures accurate and up-to-date medication records, minimizing the risk of medication errors, enhancing patient safety, and promoting efficient coordination of care.
In-facility Delivery
Count on Lifemed's local, in-house drivers for reliability and expertise. We offer in-facility delivery of medications and other pharmacy supplies, including automated cycle medications in easy-to-manage distribution packaging. Unlike traditional retail or community pharmacies, which primarily cater to individual patients, our long-term care pharmacy understands the unique needs of long-term care facilities, such as nursing homes, assisted living centers, and skilled nursing facilities. As your pharmacy provider, we have practical solutions to help you lower risk, while improving residents' medication adherence.
Clinical Consulting
We offer best-in-class, cost-effective clinical consulting services designed to uniquely support patients and residents of senior care communities and post-acute facilities. Our clinical pharmacists have in-depth knowledge of geriatric pharmacotherapy, medication management, and the unique needs of long-term care residents. Through clinical consulting, we offer comprehensive medication reviews, therapeutic recommendations, and ongoing monitoring. With Lifemed, you'll get customized clinical expertise and guidance through ever-changing regulations.
How to Switch to Lifemed
Switching to Lifemed is easy. When you partner with Lifemed for your community's medication needs, you'll get access to our team of local care experts. Our long-term care pharmacy offers residents specialized programs like multi-dose packaging to make managing medications easier. Call our office today to begin the process.
Your community partner in service and care
We want to hear from you. Get in touch and schedule a consultation today.
Contact Us